NOTE: FOR MAXIMUM RESULTS WE RECOMMEND TO USE 3 NAIL CREAM DURING 1 MONTH.

This Nail Treatment Cream uses powerful antifungal ingredients that infused with 100% Chinese natural herbal, made to kill fungus and eliminate fungal infection, redness, rash, dryness, and irritation. 
SYMPTOMS
You may have nail fungus if one or more of your nails are:
Thickened
Whitish to yellow-brown discoloration
Brittle, crumbly or ragged
Distorted in shape
A dark color, caused by debris building up under your nail
Smellling slightly foul
Nail fungus can affect fingernails, but it's more common in toenails.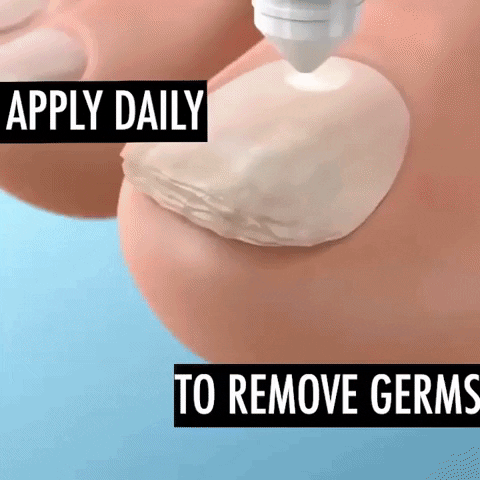 With this product, you will restore your shiny, natural appearance of toenail within few days (Effect within 8 days).
Your brittle and fragile nails will regain elasticity and beauty and receive a natural silky sheen. 
Try this Nail Treatment Cream today and watch your nail fungus vanish.
FEATURES:
Mild without discomfort
No stimulation, no pain, no side effects.
This cream has a unique and unusual nail-penetrating formula that will improve your appearance of the fungal nails.
This product will restore the brittle, crumbly or even ragged nails to the natural shape and texture.
This cream will restore your nails dark color, also caused by debris build up under your nail, to the pinkish shine.
It will eliminate your strong odor of the sick nail and also feet and eliminate any itching caused by toenail fungus.
HOW TO APPLY:
Step 1:

 

You need to clean the feet with the warm water and also then let them dry naturally forever.
Step 2:

 

And then you have to shake the bottle before using it and pour little drops on your affected area.
Step 3:

 

Here the product act on your nails for just 10 minutes.
Step 4:

 

Finally, you should go to bed and also get wake up fresh and see improvement the next day.
NOTE: FOR MAXIMUM RESULTS WE RECOMMEND TO USE 3 NAIL CREAM DURING 1 MONTH.
SPECIFICATIONS:
Net content: 15g
Composition: Glycerin,wheat protein,angelica extracts
Apply to skin : any skin ,especially people with nails problems
NOTES:
Please put the product out of the children's reach.
External use only;
Stop using if you feel any uncomfortable
PACKAGE INCLUDE: